"Young, country-pop duo with terrific original songs, and the delivery to make them unforgettable" – Alan Cackett, Maverick Magazine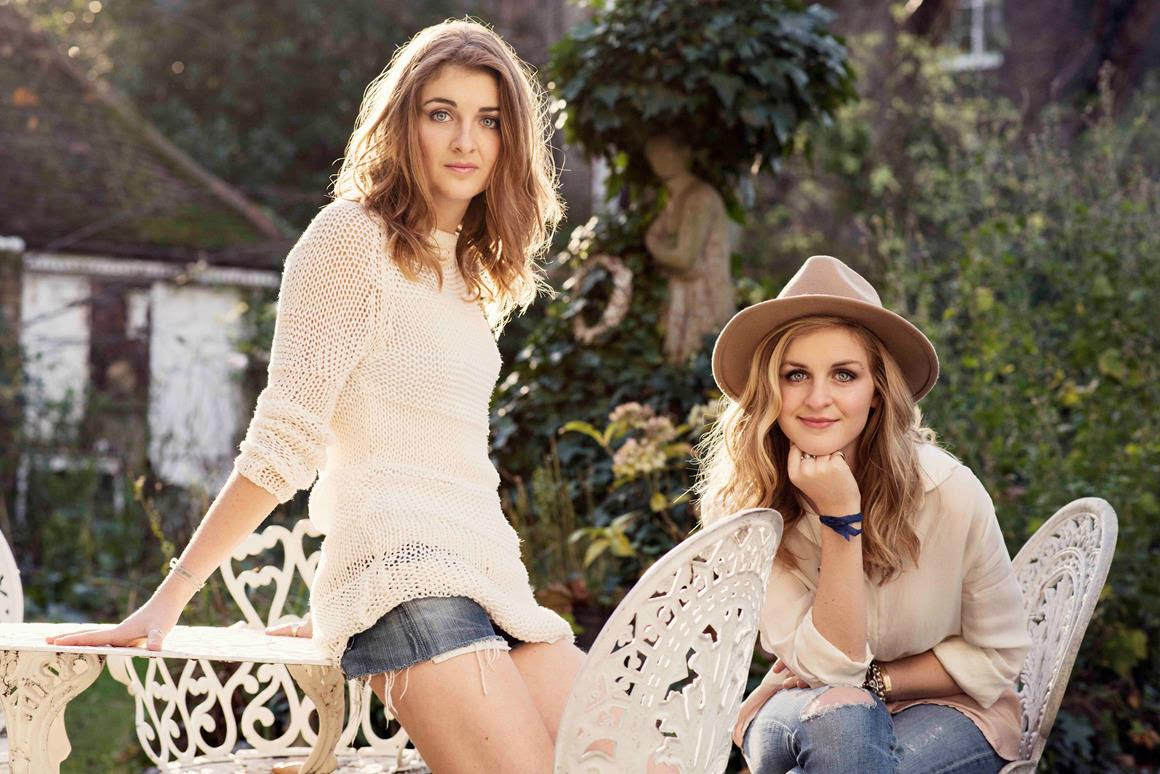 Ward Thomas are a Country / Americana duo from Hampshire, comprised of 19-year old twin sisters Catherine and Lizzy Ward Thomas who release their first UK EP on 7th April with a debut full length album to follow this Summer.
Hampshire and Country music may not be obvious bed fellows but these girls, brought up on a rural live stock farm from a family line that included artists and authors, have had Country music in their blood ever since they were introduced to the music of Carrie Underwood, Johnny Cash, Dixie Chicks and Alison Krauss by a cousin in their early teens. "We fell hard for Country", as Catherine puts it. One listen to the vocal cadences and close harmonies on their 'Footnotes' EP and Nashville and Hampshire suddenly don't seem all that far apart.
Since a demo recording of the song "Footnotes" found its way into the hands of top Nashville session musician Bobby Blazier, the girls have spent much of the last two years recording in Nashville with Blazier and other top Country players including Dan Dugmore and Chris Rodriquez. The resulting Ward Thomas album will feature guest appearances from Grammy Award winner Michael Omartian (who appears on the EP track "Take That Train") and Country Music superstar Vince Gill, winner of 18 CMA awards and 20 Grammys.  2014 will now see Ward Thomas turning their attention to their home country with a first UK release.
The 4-song EP features three original songs co-written by the girls and recorded out in Nashville and a cover of Dougie MacLean's classic 'Caledonia'. The lead track, a song about the bittersweet relationship with technology entitled 'The Good & The Right', is the perfect barn-storming showcase for the girls' song-writing and vocal talents. This is backed by 'Footnotes', ("writing "Footnotes" was the first time we felt we were not just singers but songwriters too" says Lizzy), which highlights their beguiling harmonies and a vocal blend perhaps only twins can possess. Their easy way with story telling is perfectly encapsulated in 'Take That Train', a true-life story about love lost and a chance for redemption, inspired by Lizzy's brief encounter with a complete stranger on a train who confided in her, recounting her whole life story,
Ward Thomas's own life story has also helped them define their sound and own brand of Country music. "Our parents went through a divorce, so our father built his London business and our Mom went back to school to get her art degree," says Catherine, "Lizzy had a bad riding accident and many more ups and downs helped us grow to consider life beyond the farm. It might seem unusual for two British 19-year olds to be so into Country music but we love the sound and the stories – and cows, chickens and goats have the same language in rural Hampshire as they do below the Mason-Dixon line!"