With sales now topping one and a half million albums and two Grammy nominations to date, Afro Celt Sound System celebrate their 20th anniversary with a stunning new album, 'The Source'.

This European and African based collective have been a ground-breaking force in music ever since they started, along the way finding kindred spirits across international talent and forging a reputation for exhilarating shows. Afro Celt Sound System have an accomplished catalogue of albums, dating back to their 1996 debut, Volume 1: Sound Magic and continue their adventures on ECC Records, with the band's first studio recording for a decade: 'The Source'.

As its title suggests, all 13 tracks on 'The Source' summon the original Afro Celt energy, while simultaneously yielding fresh and creative inspiration. Grammy-nominated multi-instrumental founder and producer Simon Emmerson recalls the creative spark that occurred from his early-'90s work with celebrated singer and guitarist Baaba Maal in Senegal, and a meeting of minds with Dublin-born musician Davy Spillane. It led to a jam session of African and Irish musicians laced with electronic beats at Peter Gabriel's Real World's studios in Wiltshire (with the surreal backdrop of the likes of Johnny Depp, Kate Moss and Iggy Pop milling around), from which Afro Celt Sound System's debut album took flight.

'The Source', is perhaps the most expansive and exuberant Afro Celt Sound System work to date. Its track-listing brings together core members Simon Emmerson, Guinean vocalist, kora and balafon virtuoso N'Faly Kouyate and charismatic dhol master Johnny Kalsi, along with long-standing collaborators such as Davy Spillane and Emer Mayock on uillean pipes and whistles, Moussa Sissoko on djembe and talking drum, and members of Scottish folk fusion Shooglenifty (who contributed to the very first Afro Celt album).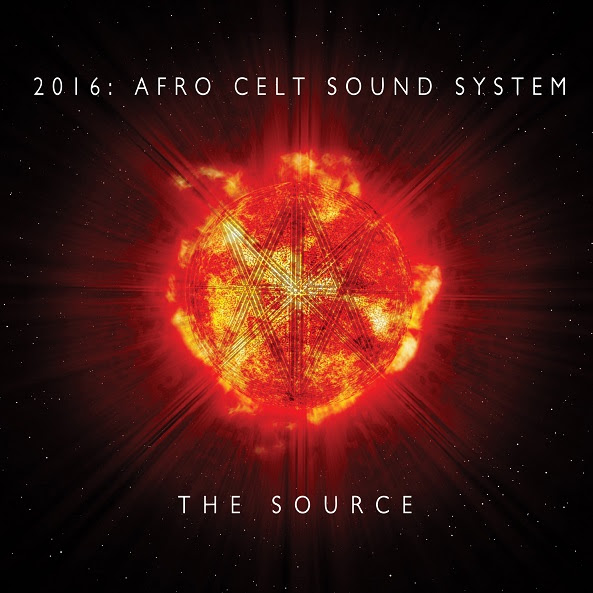 There are also welcome newcomers to the family, including the gritty, witty rhymes of Gaelic rapper, musician and language activist Griogair (an exponent of "ghetto-croft", with a nod to his off-grid base in the Scottish Highlands), and the hauntingly soulful delivery of Armagh-born vocalist and flautist Rioghnach Connolly (Realworld), who leads Beware Soul Brother, inspired by a homage to legendary Nigerian poet Chinua Achebe, with a powerful song about what happens when something you love is stolen.

'The Source', is very much a collaborative effort, embracing devotional harmonies (notably the exquisite sound of Guinean female quintet Les Griottes, who contribute to songs including opener Calling In The Horses), with protest songs, rockabilly guitars (Desert Billy) and powerful electronic rhythms.

The Source was recorded at various locations across Europe, including Davy Spillane's own studio by the Cliffs of Moher, an experience which the band liken to a Game Of Thrones quest ("Go and seek out the wise man on the remote cliffs"). The adept mixing skills of David Bottrill and Mass are credited for their "alchemical art" in bringing the album's varied elements together.

One of the most celebratory numbers is The Magnificent Seven, a stirring reunion with the mighty Dhol Foundation, with the vital percussion spurred along by a vocal chant which translates as "courage" in Kouyate's native tongue of Mandinka. The Source also rounds things off in spirit-soaring style, with Kalsi Breakbeat.

'The Source' features artwork by Jamie Reid, highly regarded artist, best known for his designs for the Sex Pistols including the "Anarchy in the U.K." poster—a ripped and safety-pinned Union Flag and the God Save the Queen single.

The new album's characteristic energy will certainly translate to Afro Celt Sound System's latest live sets, which kicked off 2016 in style with a sell-out show at Glasgow's Celtic Connections festival.

FORMATS

CD / DOUBLE VINYL with USB featuring exclusive bonus tracks & additional media / DIGITAL

VIDEO 'CASCADE' from new album 'THE SOURCE'