It sure has been a globe-trotting year…
Cherry has been overseas on further jazz tours, had a busy UK summer with her band appearing at festivals and guesting with Del Bromham's Blues Devils and Think Floyd and has just returned from a US trip where she visited Muscle Shoals and met legendary songwriter Dan Penn, (Dark End Of The Street, I'm Your Puppet, Do Right Woman, Do Right Man.)
First of all, this summer was the first Cherry's spent in the UK since 2014 and it was festival season which saw Cherry performing at Middle of Nowhere Festival in Stafford, Broomstock near Bedford, Cambridge Rock Festival with Del Bromham, pics below.
There has been almost 5000 views of Cherry's stunning performance of Clare Torry/Pink Floyd's phenomenal Great Gig In The Sky on Facebook when the footage was posted at the end of August. Cherry has been working with Think Floyd, Britain's premier Pink Floyd tribute and has appeared on various dates with them since November 2015. To watch click here for Facebook viewing and scroll down to the video so you can also share too, or here for YouTube footage which has only just gone online. Below you can see just some of the many comments left on the footage from Cherry's personal Facebook page!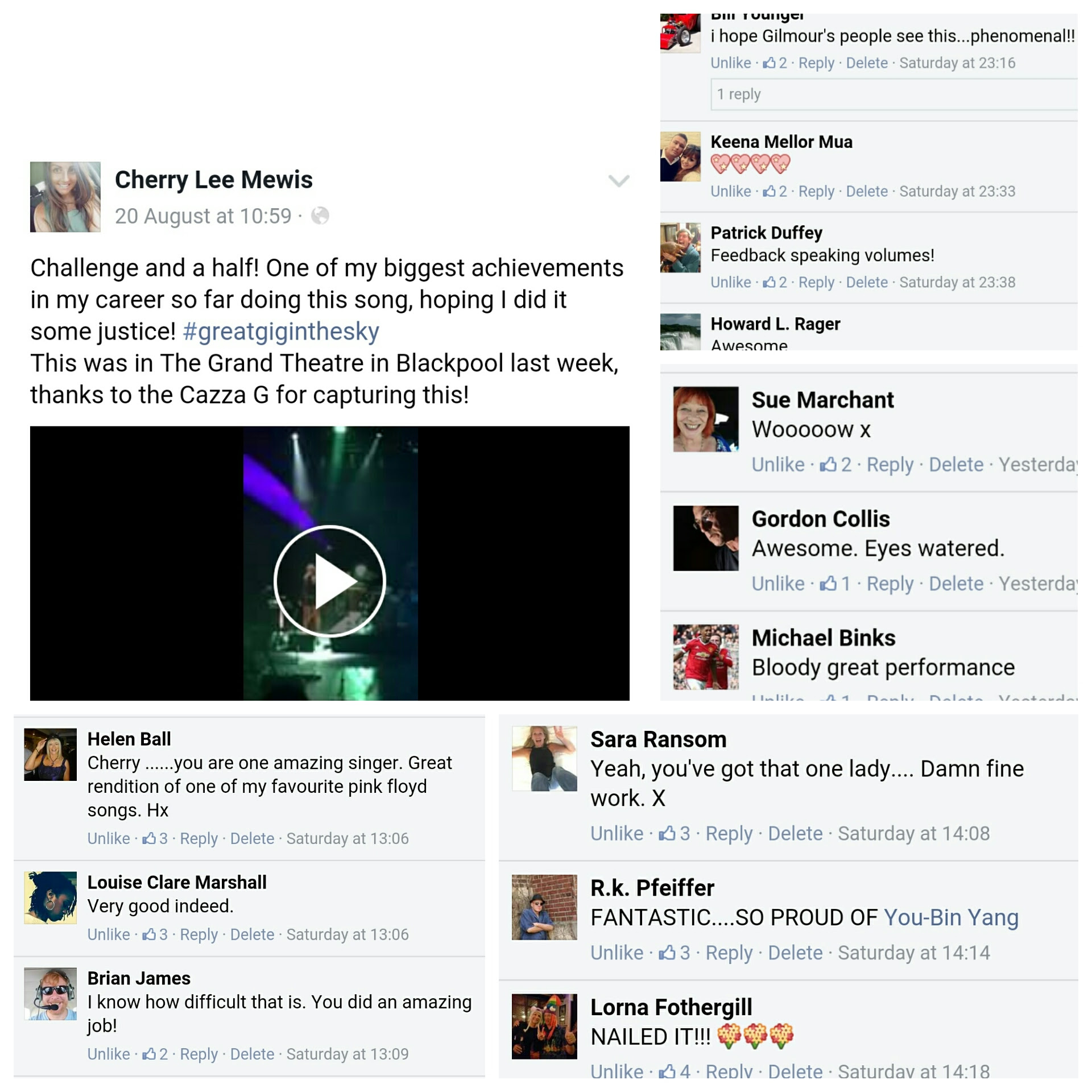 Cherry has just returned from her 6th trip to the USA spending time with her Mississippi musicians as well as travelling to areas she had been meaning to visit for some time including hippy Haight Ashbury in San Francisco, hiking the natural wonders of Yosemite National Park, horse riding in Monument Valley and camping in Sedona, Arizona. She was invited to Alabama towards the end of her trip where she met up with Kelvin Holly, guitarist with Little Richard and Pegi Young (Neil Young's wife).
Kelvin played with Cherry at the 2010 Howlin' Wolf Festival in West Point Mississippi and his wife Tonya Holly owns the former Muscle Shoals Sound Studios, now known as Cypress Moon Studios, they're pictured below. Cherry is set to record next year in Muscle Shoals, this time she was making new friends and contacts and soaking up the incredible history made in the one and only Muscle Shoals.
She also got chance to go to Fame Studios and also to meet legendary songwriter Dan Penn who has had countless hits over the years including The Commitment's Dark End Of The Street and Aretha Franklin's Do Right Woman, Do Right Man. It was quite a day in Alabama!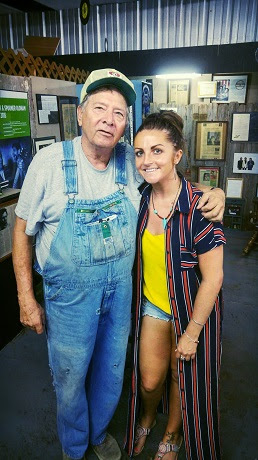 Cherry is over a week away from another jazz tour which will see her perform in Europe again and also a return visit to Mexico, New Orleans and South Carolina, returning 25 November. You can follow along on Cherry's adventures via her Facebook, Twitter and Instagram pages.
There are two UK December dates that Cherry has with her band this winter – Wednesday 7 December sees Cherry return to Dusty's Blues Club in High Wycombe and the return of Cherry and her band's Christmas Party at Bedford Esquires Sunday 18 December. We hope to see you at one, if not both!
For now, we're signing off, remember to follow along online!
CherryJam Team